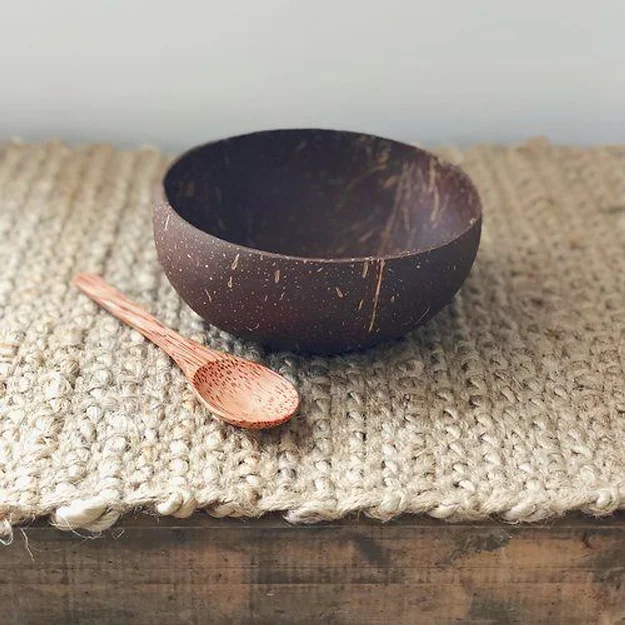 Coconut shell bowl w/ spoon & fork
---
Start your healthy eating and clean living journey with these eco friendly coconut shell bowl and coconut wood spoon & fork. Your smoothie bowls will look good and taste excellent. Handcrafted by artisans, these bowls are made from coconuts which are discarded as waste after their juice and flesh has been used. The coconut shells are then throughly cleaned and cut to make Coconut Bowls.
While cutlery are made from wood that would have normally been disposed as furniture waste. Go sustainable and eco-friendly for your healthy lifestyle!
Care Instructions:

- Hand wash with water and mild detergent in it.
- Polish the cups with coconut oil for extended usability.
- Do not use in dishwasher, oven, or microwave, and do not expose to extreme heat.