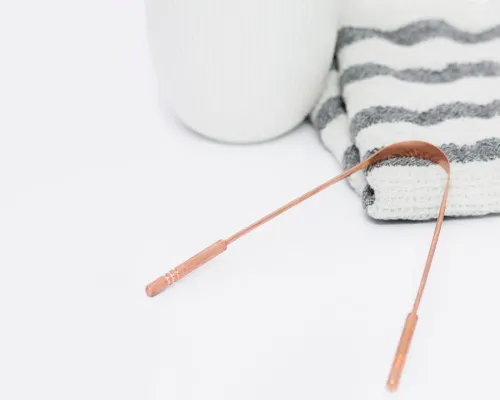 Great tool for tongue cleaning.
---
Tongue scraping is a quick and easy habit that prevents cavities, improves internal organ function, and aids digestion. Ayurveda teaches that each area of the tongue correlates to an internal organ.
Made from 98% pure copper, sustainable alternative to plastic tongue cleaners.
Comes in a cloth pouch.