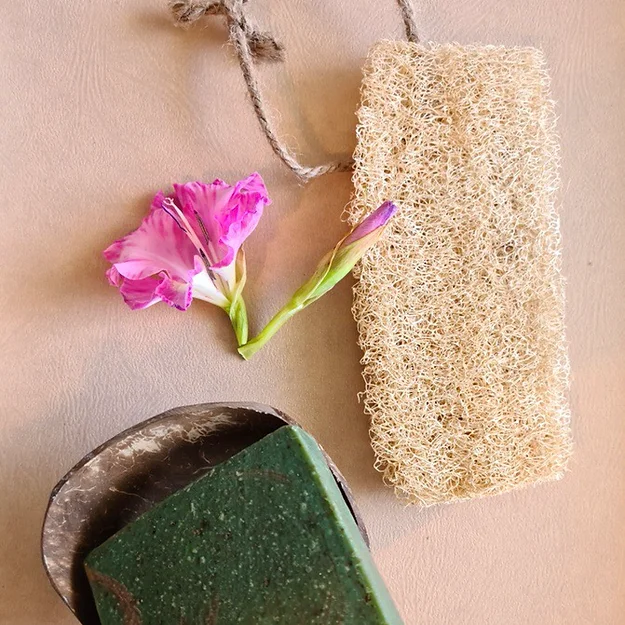 Our all-natural loofah (100% biodegradable) that scrubs away all the dead skin and dirt and makes your skin soft and smoot
---
How to use & clean?
👉Leave in water for 5 minutes to expand it fully.
👉Thoroughly wash with hot soapy water then rinse well.
👉Squeeze it to remove excess water and soapy residue.
👉Wring the water out and then let it air dry from the string loop.
👉Store it in a dry place


How often should you replace them?
👉Provided you keep your loofah clean and dry between uses it will last for many months and at the end of its natural life can be composted.