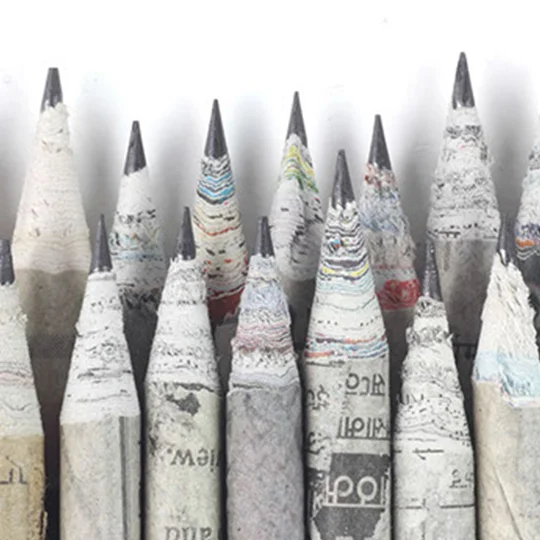 Made from 100% newspaper, using these pencils can save thousands of trees from being cut to make wooden pencils.


These newspaper pencils are light in weight, elegant in design, long-lasting, smooth to write, and 100% eco-friendly.


Newspaper pencils are a great way to teach your children to be responsible towards protecting our environment and also to start their first step in understanding the 3R (Reduce, Reuse & Recycle) mantra.


They are great gifts for friends, your loved ones, and for corporate giveaways. Low cost, no breakage, ideal, and unique in feature.