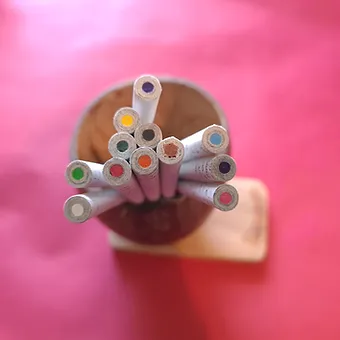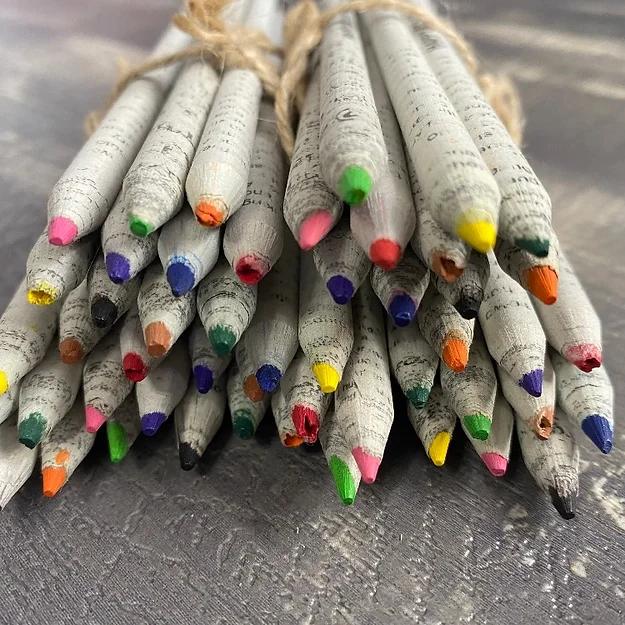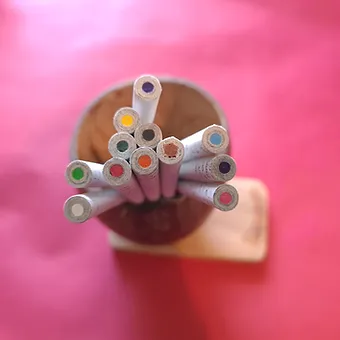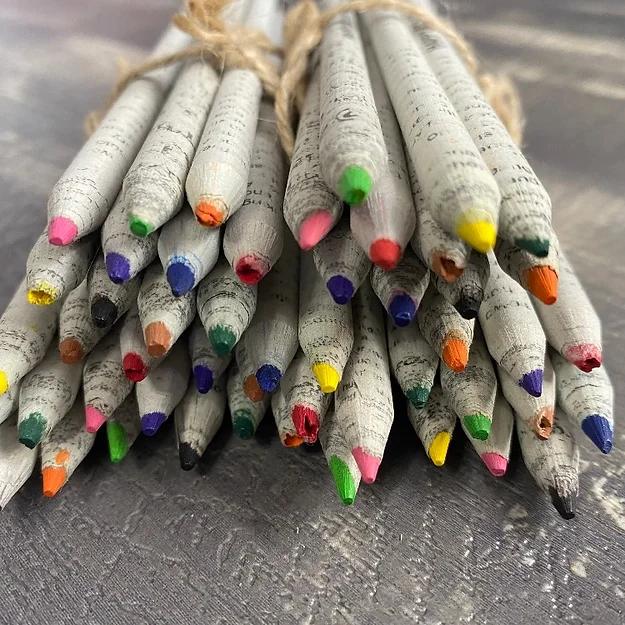 Pens made of 100% recycled newspaper.
---
Doodle and daydream to your heart's delight using these pencils.




Made from 100% recycled newspapers, using these pencils can save thousands of trees from being cut to make wooden colour pencils. That means you are also safeguarding the planet against mitigating deforestation.
These newspaper colour pencils are light in weight, elegant in design, are long lasting, smooth to colour and are 100% eco-friendly.
Newspaper colour pencils are a great way to teach your children to be responsible towards protecting our environment and also to start their first step in understanding the 3R (Reduce, Reuse & Recycle) mantra.
They are great gifts for your loved ones and an exciting unique companion to colour with.