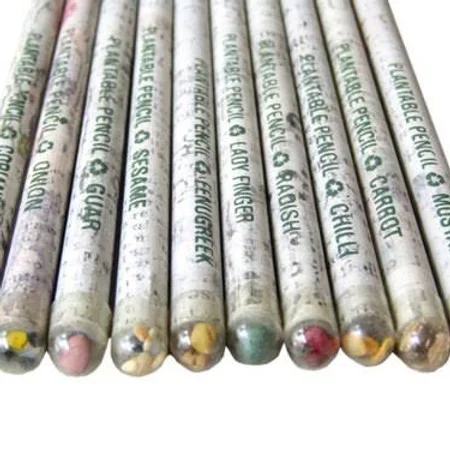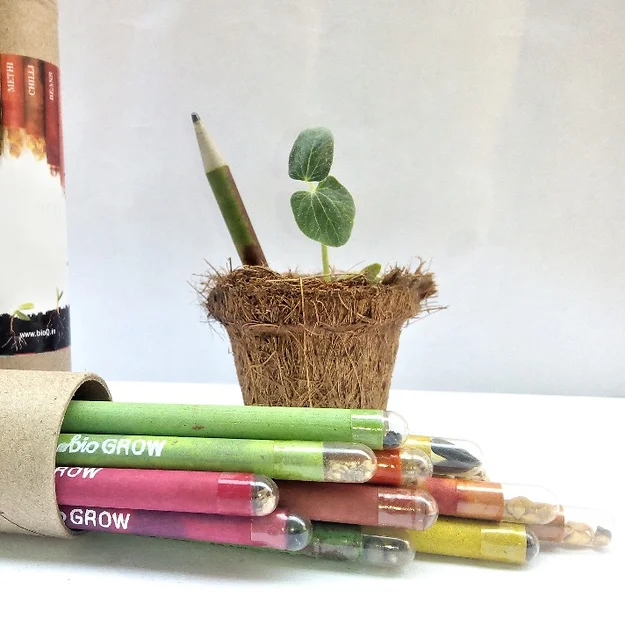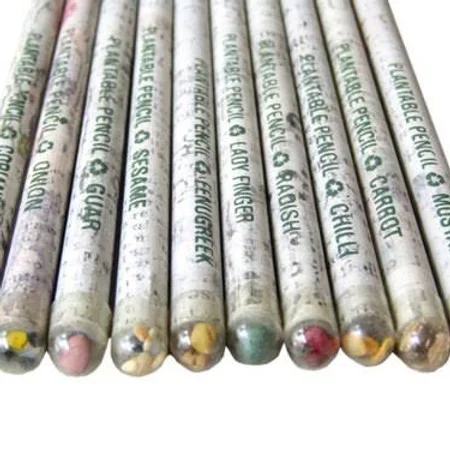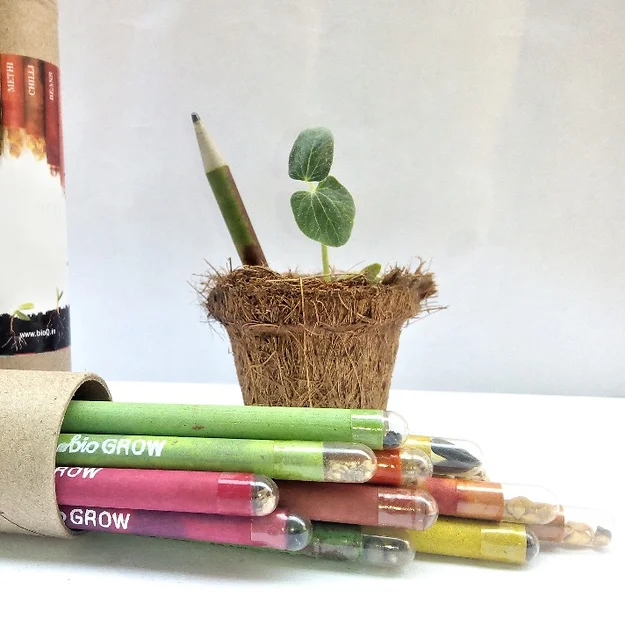 Pencils made of 100% recycled newspaper that are completely plantable.
---
Made from 100% recycled papers, using these pencils can save thousands of trees from being cut to make wooden colour pencils.
Prevents air and water pollution that ultimately affects the health of the people as well as further damaging the environment.
These paper seed pencils are light in weight, elegant in design, are long lasting, smooth to write and are 100% eco-friendly.
Paper seed pencils are a great way to teach your children to be responsible towards protecting our environment and also to start their first step in understanding the 3R (Reduce, Reuse & Recycle) mantra.
They are great gifts for friends, your loved ones and for corporate giveaways




This is a sustainable, plantable pencil that gives an old pencil new life. The end is filled with seeds and when planted upside down, can grow herbs or flowers.