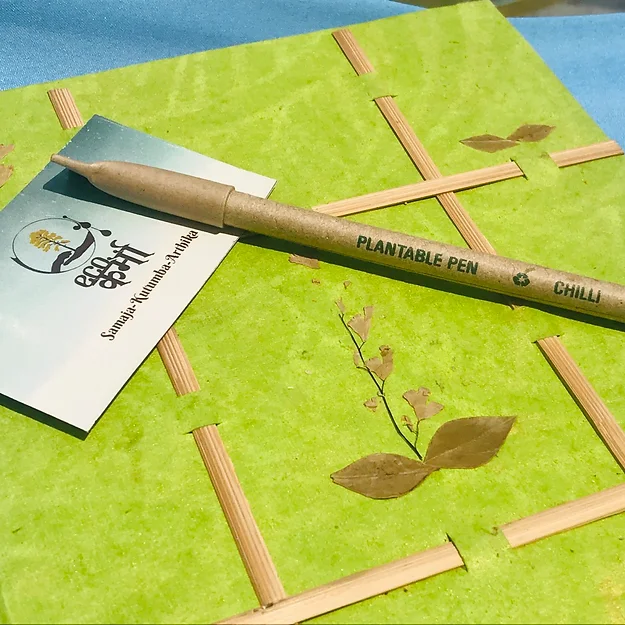 Pens made of 100% recycled newspaper that are plantable.
---
A creative way for you to help the environment from being dumped with more plastic waste. Use our recycled paper seed pens which are a great alternative to plastic pens. They don't just address the plastic menace but also contain seeds that can grow into veggie plants. 




They come in a set of 10. It is a must have for your office and home.